More and more people are getting their movies and entertainment online with the help of streaming devices like the Roku Streaming Stick.
And there's a good reason for this.
The Roku Stick is free when you sign up for any IT&E Explorer Bundle in the CNMI and gives you access to thousands of movies and TV episodes through a wide selection of channels, many of which are free or available for a small monthly subscriptions.
The only drawback? You might have a hard time choosing what to watch!
To help you out with that, here are (in no particular order) our 11 favorite channels on Roku to get you started.
1. The Roku Channel
Subscription: FREE
Why we love it: Discover new things to watch with the Roku Channel's wide selection of TV Shows, movies, and the latest news.
2. YouTube
Subscription: FREE
Why we love it: Keep up with viral and trending videos that is is user-generated or produced by media and entertainment groups.
3. The CW
Subscription: FREE
Why we love it: Access the hottest TV shows that everyone is watching, like Riverdale, Supernatural, The Originals, Arrow, and The Flash. New episodes are posted the day after they air on network TV and up to 5 of the latest episodes are available.
4. ESPN
Subscription: Free with the option to add ESPN+ for $4.99 a month for more content
Why we love it: Stay on top of all the sports action with live coverage of NFL Monday Night Football, the NBA, the MLB and more, as well as some sports commentary.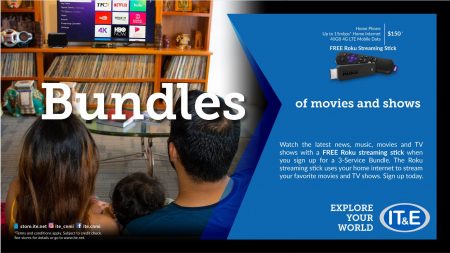 5. Pandora
Subscription: Free with the option to upgrade to Pandora Plus for $4.99 a month
Why we love it: Perfect for when you want to relax, Pandora gives you a personalized music experience when you create stations from songs, artists, or genres. With Pandora Plus you can listen ad-free, skip songs, and replay songs.
6. TubiTV
Subscription: FREE
Why we love it: Move buffs will enjoy this large library of movies and TV Shows, from popular blockbusters to cult films.
7. Hulu
Subscription: Ranging from $7.99 a month for access to Hulu's streaming library with limited commercials to $39.99 for Hulu with Live TV
Why we love it: Access exclusive Hulu Original content, like The Handmaid's Tale, and full seasons of network television series. With Hulu Live TV, watch shows from ore than 50 network TV channels as they air.
8. TFC (The Filipino Channel)
Subscription: Free for the latest episodes with pricing options for additional movies and shows, including $4.99 a month for full seasons of shows and $7.95 a month to access the movie library.
Why we love it: Watch all your favorite Filipino shows (with English subtitles, if you need it) and keep up with the news in the Philippines.
9. PBS Kids
Subscription: FREE
Why we love it: Keep your young kids entertained with age-appropriate and educational shows likeSesame Street, Arthur, and SciGirls.
10. KUAM News
Subscription: FREE
Why we love it: Stay in the loop with access to the latest local and regional news and sports delivered by familiar faces.
11. Netflix
Subscription: Ranging from $7.99 to $13.99 a month based on options, like the number of screens you can watch on at a time and Ultra HD streaming.
Why we love it: Access binge-worthy Netflix Original shows and movies, like Marvel's The Punisher, Orange is the New Black, Lost In Space, and Stranger Things , as well as full seasons of network TV shows.
This is just a small sample of the many channels available on Roku. Others include HBO Go, Adults Swim, Prime Video, SlingTV, Comedy Central, Crunchyroll, Showtime, and the list goes on.There's always a new series to fall in love with or a movie to discover.
Need help with your Roku Stick? Check out our tutorial on how to set it up.