We have a
Solution

for your

EVERY NEED.

Focus on your customers' experience and let us take care of your Wi-Fi network. A complete, end-to-end Wi-Fi service frees you from the burden and cost of setting up and managing a wireless network, so you can focus on key priorities.
​​​​​​​
From hospitality to retail to education, Managed Wi-Fi is the ideal solution for every industry. IT&E's team of certified professionals ensures your Wi-Fi is meticulously installed, secured, and optimized for peak performance. 
KEY BENEFITS AND SERVICES INCLUDE: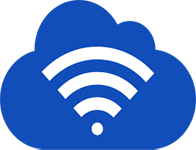 •  Software as a service model that saves business the headache of managing and designing their own Wi-Fi Network
•  Intuitive management that is easy to use and can be deployed in minutes without training or dedicating staff
•  Fully managed 24/7 monitoring and support service
•  Backup systems
•  Property Management System integration
•  Dynamic guest Wi-Fi Captive portal and analytics
•  Fully upgraded infrastructure designed for IP services such as IP Phones, IPTV, and even smart rooms
•  Wireless access points, switches, and security appliances that are optimized for your specific needs
•  Network architecture compliant with the payment card industry that provides centralized visibility and control, while also supporting mobile point-of-saledevices and guest Wi-Fi on the same network

ADDITIONAL SERVICES INCLUDE:
•  802.11n/ac wireless access points that are optimized for high density environments
•  Ultra-reliable & easy to manage Layer 3 Ethernet access that switches scale to schools of all sizes
•  Content filtering
​​​​​​​•  Web coaching and more
Contact us today and give your staff the tools they need to offer a seamless customer experience
and keep every corner of your property connected with a robust and secure Wi-Fi connection.