When you're traveling you have so many things on your mind, but staying connected shouldn't be one of them.
These days, all you really need to keep in touch with friends and family is internet access. Using your data with Mobile Passport is an easy way to access the internet. Mobile Passport allows you to use your local data bucket for as low as $10 a day when you travel to destinations all around the world. If you're on the Freedom or Freedom+ plan, you can use your unlimited data even when you're traveling.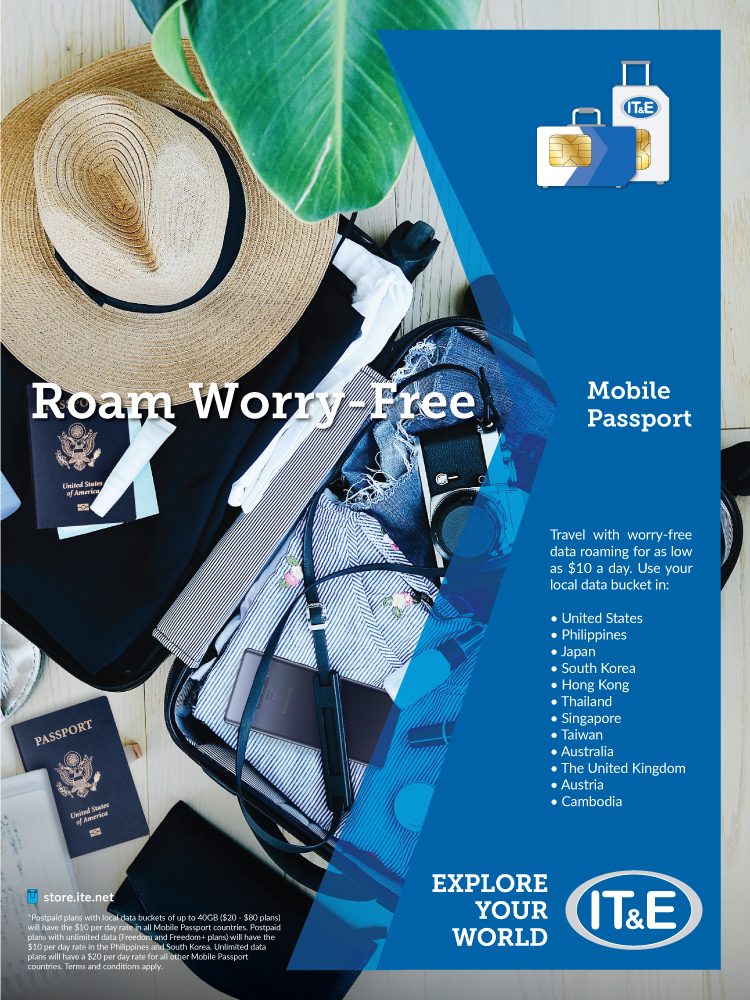 By using your data bucket, you eliminate the need to hunt for Wi-Fi networks and to worry about the security issues they pose. (To learn more about Wi-Fi networks and the possibility of hacking, check out our post on cyber security.)
With data you can easily keep up to date with everything going on at home with social media and in the news; and keep everyone else up to date with everything you're doing on your own social media.
Messaging apps, like Viber and Whatsapp, are reliable ways to keep in touch directly with your family and friends. They're linked to your phone number, so anyone can call you or send a message to you through these messaging apps. Plus, they're free.
If you have a friend or loved one that isn't on Viber or Whatsapp or if you need to make a call to a landline, apps like Skype allow you to buy credits to make calls to landlines or mobile phones.
Data is great for uploading your photos onto cloud storage so if you (knock on wood) lose your phone, camera, or memory cards, you'll still have all your irreplaceable vacay photos.
Your trip will go so much more smoothly with reliable access to helpful apps that use internet. Some useful apps while traveling include GPS apps, like Google Maps, so you can easily find your way around; Yelp or TripAdvisor so you can find nearby restaurants or attractions and reviews; and translation apps so you can read signs or talk to other people.
You can get notifications about your flight from airline apps and track your spending with your bank's app.
If you have a remote home monitoring system, having access to data will give you the ability to keep a watchful eye on your home while you're away. You'll receive every notification from your system and be able to stream the footage from your home cameras to your phone or tablet.
Your travel buddy or buddies can also benefit because with Mobile Passport, you'll be able to use your data as you do at home, so you can turn on your Hotspot and share your data.
Mobile Passport is available in the U.S., the Philippines, the U.K., Japan, Korea, Taiwan, Hong Kong, Thailand, Cambodia, Singapore, Australia, and Austria.
So, where are you off to next?