The peace of mind that comes from knowing your home is safe and secure while you're at work, away on vacation, or simply out for the day is priceless.
Home security doesn't have to be expensive or difficult when you choose the right smart devices and practice good habits.
The following tips will help you boost your home security.
Just remember that your physical safety comes first, so if you believe that you have an intruder in your home, call the police and do not confront them yourself.
1. Keep your valuables in a safe place
Don't leave valuables like jewelry, luxury items, and important documents out in the open, especially if the home has a lot of windows and the curtains are left open. Instead, store them in a safe place, preferably a drawer or cabinet with a lock or a safe.
For additional security, keep items of high monetary or sentimental value in a safety deposit box at a bank.
2. Set up a camera to monitor the outside your home
When it comes to setting up a home security system, the first thing that often comes to mind is the installation of one or more cameras outside of the home. This is an excellent way to literally "keep an eye" on your property. In addition, the simple presence of a camera in plain sight can deter would-be intruders.
Smart cameras like the Energizer Smart Indoor/Outdoor, Camera connect to the home's WiFi to enable features that alert home owners instantly and keep them connected to their home.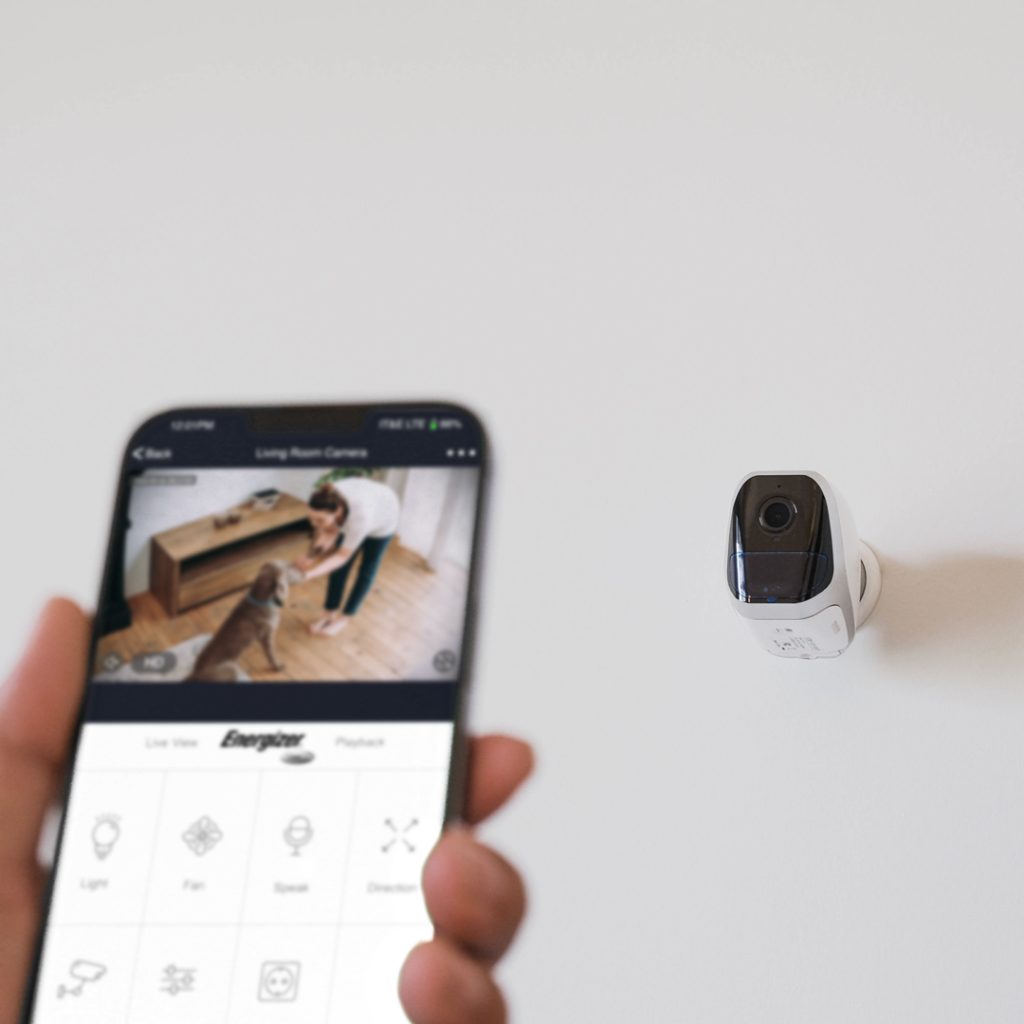 Access the Energizer Smart Camera by downloading the free Energizer Connect App on their mobile phone to receive motion alerts and view footage in real-time.  Save footage on an MicroSD card inserted in the camera or cloud storage with an optional subscription.
The easy-to-install camera features wireless or wired power options. A wireless system gives the homeowner more flexibility when it comes to placing the camera since one doesn't have to worry about finding outlets. Plus, a wireless system prevents intruders from cutting off the power to the camera.
The Energizer Smart Camera is equipped with a microphone and speaker, so the homeowner can communicate with visitors remotely. This camera has several more useful features, including 1080p resolution for seeing details, like faces; a 110-degree view; night vision; and compatibility with Alexa and Google Assistant for voice control and more.
Purchase this camera for $115 when in-store. Order online to get 10% OFF this accessory when you use promo code SAVE10 upon checkout and request for FREE delivery to your workplace.
3. Monitor your home from the inside
In addition to one or more cameras outside of your home, you consider installing one or two inside as well. A camera inside the home is ideal if you have pets, teens, or elderly relatives alone at home, as well as if you have workers entering your home.
For the inside, choose between the standard Energizer Smart Camera or the Energizer Smart Indoor Camera 1080p Pan & Tilt can be mounted on a wall or simply placed on a table or shelf or be positioned to keep an eye on a room where valuables are kept.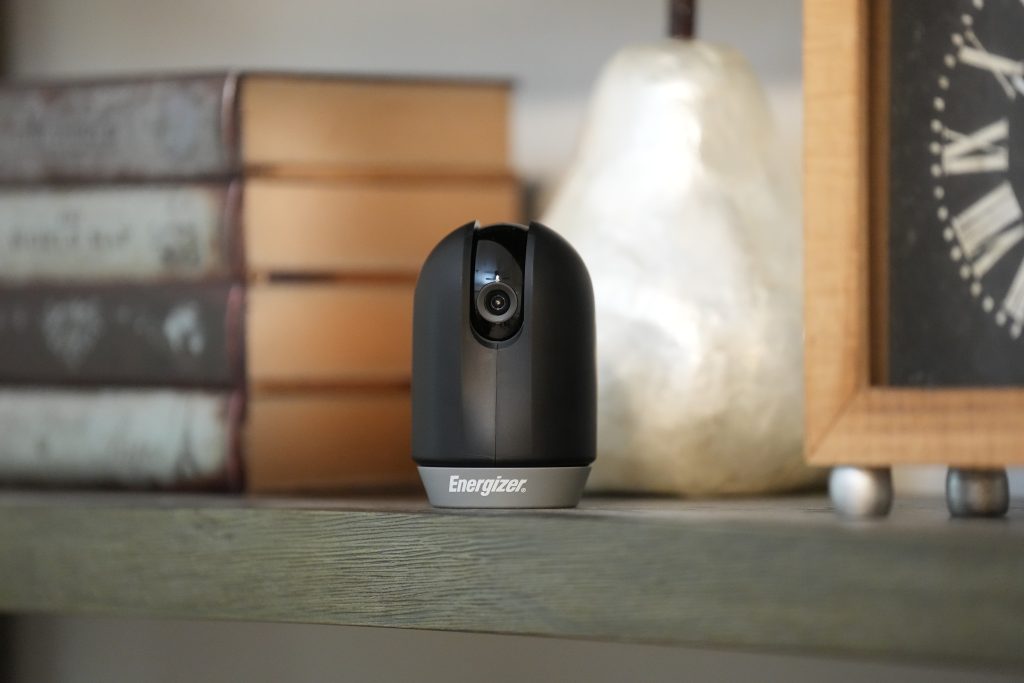 The smart camera also connects to WiFi and the free Energizer Connect App. Use the app to  control the camera's field of view remotely. The user can pan or tilt the camera with the app to take a good look around the room.
For only $65 this camera has all the bells and whistles: night vision, microphone and speaker, MicroSD Slot, compatibility with Alexa and Google Assistant, and optional cloud storage subscription plan to store video and audio recordings.
Order online and pick it up at Harmon, Oleai, Tinian, or Rota store.
4. Secure your windows and doors
Get instant alerts when a door, window, or even a closet is open or closed. Sensors like the Energizer Smart Door/Window are affordable and easy to install.  The Energizer Connect App is free and will keep you connected throughout the day.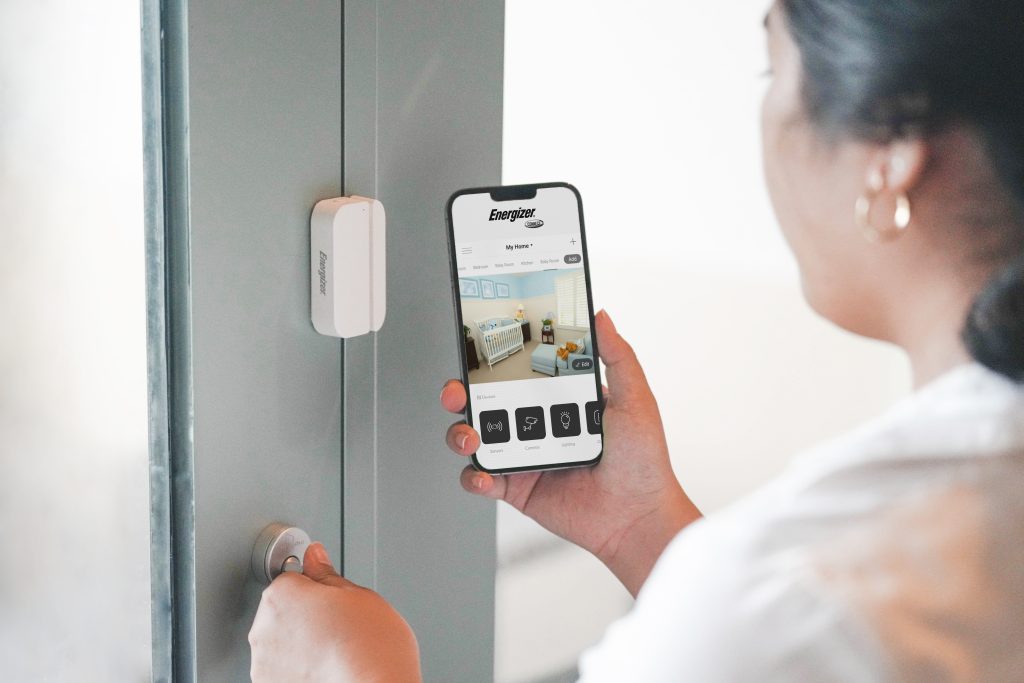 For added security, install a smart sensor on the cabinet or closet doors of where valuables are kept and don't forget to install a sensor on your detached or outdoor structures, like the doors on your garage, extension, toolshed, etc.
At just $25 each, you can order from the IT&E online store and install them where you feel you need them.
5. Add a safety check to your routine
You'll often hear that an intruder gains entrance to a home through a window or even a door that was accidentally left unlocked or was not properly secured.
Therefore, it's important to make sure all entrances are locked, as well as ensure that the locks themselves are in working order, if there is any damage to window and door frames, or if there is anything out of place around and outside of your home, like moved furniture or objects, suspicious markings or damage.
Identify any potential dangers and resolve it right away. For examples tools that are left out, such as hammers, could be used by intruders to break in. Burned out lights or over-grown greener could help intruders to hide from view.
You should also plan regular inventory of your valuables to ensure that nothing is missing, and everything is where it should be.
Set an alarm on your phone to remind you to make your rounds before your leave the house in the morning and before you go to bed at night. You can also create a check list, so you don't forget anything.
6. Power your home security system with reliable connections
Whether you choose a smart home system, traditional security system, or a combination both, you'll need reliable home internet. For a smart home system, you'll need both reliable home internet and a reliable data plan to keep all your devices connected so you can access your system from anywhere.
Get the reliable connections you need with BEAM Bundles on Guam or Home Internet Bundles in the CNMI.
Guam residents save more with Mobile and BEAM Home Internet Bundle Plans. Home phone can also be added to the bundle. For bundle and internet-only options click here.
CNMI residents save more with a 3-Service Bundle that includes Mobile Data, Home Internet, and Home Phone.  For all internet bundle options click here.
In addition, routers to like the Google Nest WiFi Mesh System Router can extend strong WiFi connection to smart cameras or security devices that might be outside of normal coverage area of the main router. Check here  to see if they're available in your region.
7. Take extra precautions when you travel
Now that summer break is here, you might be planning a trip. Before you go, make sure you take steps to secure your home while you're gone.
Have a trusted friend check on your home during the length of your trip. It's best if they check at random times during the day and evening to avoid a predictable pattern.
Invest in a smart light bulb can be programmed to switch on at night or controlled remotely to make it seem as if someone is home.
Remember to cancel or pause any delivery services, such as newspaper, and ask friends or neighbors hold onto your mail for safe keeping. A full mailbox or stack of newspapers is an indicator that no one is home.
If there's a landline phone in the home, turn the ringer off. A phone that rings without being answered is an indicator that no one is home. (Just don't forget to turn it on when you return!)
Shop Energizer home security and other accessories here. Stay safe Guam and CNMI!